Staff
With many years of coaching experience in all levels and playing experience in the national, international, amateur, and professional levels, our coaches posses a wealth of knowledge, and are excited to impart it to the younger generation.
Edwin Chun - CEO & Head Coach

Started Lanikai Athletic Club (LAC) youth program in 2011.
15 years of coaching experience. Coached baseball, strength/conditioning, and volleyball in all levels ranging from beginners to college athletes.
Coached baseball at Kalaheo High School, Kailua High School, and Saint Louis. All three programs made it to the state tournament and 2 out of the 3 programs were in the state championship game.
Starting playing volleyball at Kailua High School his junior year.
Played 2 years of volleyball at Orange Coast College in Costa Mesa, California.
Freshman of the Year honors
MVP (Sophomore year)
Still holds single season dig record set in 2001
Played 1 year in Germany.
Plays annually for a team from Los Angeles in the Chinese 9-man volleyball tournament.
Organizes the summer grass tournaments Lanikai Open and Koolau Classic.
Sivan Leoni - Assistant Director & Head Coach

Over 14 years of coaching experience ranging from beginners to college level
Co-founder of Lanikai Athletic Club
Current Head Coach at Kalaheo High School Boys Volleyball Program (since 2015-16 season)
Head Coach at Kalaheo High School Varsity Boys from 2001-2005. Lead the Mustangs to two consecutive OIA championships (2004, 2005) and four appearances at the State tournament
IMPACT certified. CPR AED Certified.
Played volleyball with the Israeli National Team (1992-1994)
Graduate of the University of Hawaii (UH) with a degree in Photography & Marketing
Played volleyball at UH for 4 years (1995-1998)
Two Appearances at the NCAA D-I Final Four tournaments
Top Scholar Athlete for 3 years at UH
Top 10 career leaders list in multiple categories of the UH's records book (Service aces, ace percentage, total block assists, total solo blocks, blocking percentage & hitting percentage)
Sivan has a 17 year old daughter in the club
Works as a Computers Programmer, specializing in web-based database applications
Nichol "Nik" Meyers - Operations Manager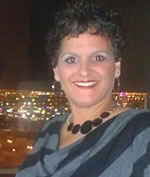 Been with LAC since 2013
Administrator - Jammers Volleyball Club 2005-2013
Operations Supervisor - Ohana Construction 1994-2008
Maecee Pastele Shack Owner 2005-present
Robin & Co Salon & Spa owner 1997-2003
Pink Sox Softball - Director/Coach 2003-2006
Kaneohe Little League - Coach 2003-2006
Ace Certification
Kealohilani Kea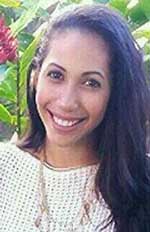 2017-2018 Head Coach for LAC 16U.
2016-2017 Head Coach for LAC 15U.
2015-2016 Head Coach for LAC 14U Green.
16 years of volleyball experience.
Played for Jammers Volleyball Club from 12s-17s
Received numerous All-tournament Team and MVP awards in 12s, 13s, and 14s age divisions.
Traveled every year to Junior Olympics either in Club or Open division both as a player and coach.
High School State Champion Division I for Kamehameha-Kapalama in 2005-2006
Received ILH Player of the Year in 2005 and All-Star and All-State first team in 2005-2006.
Was offered Full Athletic Scholarships to St. Mary's, Pepperdine, Minnesota, Florida, and Oregon State. She decided on Pepperdine.
Played 2 years at Pepperdine University.
Returned home to coach for Jammers VBC in 2010 and 2011 seasons.
2010 Assistant coach on the 17s team who finished 26th in Club division at Junior Olympics
2011 Head coach of the 13s team. Came in 4th in the Reno Open Qualifier and finished 14th in the Open division at Junior Olympics.
Took a break from coaching due the birth of her and Coach Elias' daughter in 2012
In 2015 came in mid-season to assist Coach Ed with the LAC 13 Green.
Elias David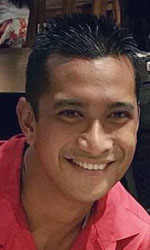 2017-2018 Assistant Coach for LAC 16U
2016-2017 Assistant Coach for LAC 15U
2015-2016 Assistant Coach for LAC 14U Green
14 years of volleyball experience
Played for Outrigger Volleyball Club from 14s-18s
Every year his team placed in the top 3 which includes 1 bronze, 2 silver, and 2 gold medals in the Junior Olympics Open division.
4 year Varsity starter at Kalaheo High School
Won back to back OIA Championships in 2004-2005. Placed 3rd in the State Tournament in 2004-2005.
Received OIA East Player of the Year 2004 and made All-star first team all 4 years as well as All-State first team in 2004 and 2005
Received a partial scholarship to Cal State University Northridge (CSUN) and attended CSUN in 2006-2007
Played for UH Mens in 2008-2009.
Assistant coach for Kalaheo High School for 2 years with LAC Director Coach Ed Chun
Assistant coach for Saint Francis for 3 years which lead to 2 state championships.
Placed 2nd in the Haili Tournament Open division in 2011 and 2012, also received the MVP open award in 2011.
Harlee Meyers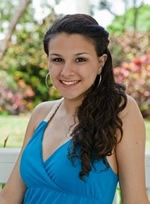 14U Assistant Coach (2014-15)
13U Black Assistant Coach (2013-14)
Assistant Coach for 2013 Kalaheo Boys
Played 1 year at LIU Post in Long Island, as the starting Outside hitter. Returned home to pursue an Environmental Science degree and her passion for coaching
2012 Haili Tournament Championship and MVP with LAC Women's team
Played three years of varsity volleyball at St. Francis and won Division Two State Championships in 2011
Named State Tournament Most Outstanding Player, St. Francis Player of the Year, and ILH Division Two First Team, and 2011 Fab 15 VB players
John "Keoni" Kaaikala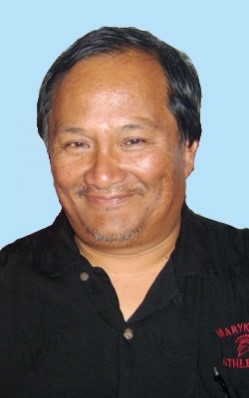 30th year of coaching athletics;  Volleyball, football, softball, and golf
Past coaching experience:

HS Football

Assistant and "DC" – Waianae, Kamehameha, and St. Louis

HS Volleyball – HC and AC

V/JV Waianae
V/JV/Int – Iolani, Kamehameha, St. Francis, Sacred Hearts, St. Francis, Maryknoll, and Island Pacific Academy
CSL – Our Lady of Good Counsel & Our Lady of Perpetual Help
VC – Univ. of Washington

HS Golf – HC and AC

Club Volleyball '85 – present: Jr. Girls and Boys 8 thru 19

Kamalii Mauloa, Asics, ICHIBAN, San Diego VBA, NW Jrs. WA.

Head and Assistant
Club Admin – SC Coordinator (QSE™)

HVBA, Wesside Jrs. Athletics, and KCVBA (Kroc Ctr.)

Director and Head Coach, Traveling and National team(s)
SC Coordinator
Keiki Kroc Development Program Jr. Girls and Boys, 7 thru 14

Organize and Director BGCH Spalding and Hale Pono Volleyball and Keiki Development '98 – 2016     

Summer League Coordinator '00 – 2015  Jr. Girls and Boys, 8 thru 17

Volleyball HS Combines Clinician: Hawaii, 2014 – present (Setters); Michigan 2012 – present (Libero)
Played HS athletics: Varsity Football & volleyball at Leilehua (9th); Varsity Football, JV/Varsity – wrestling, golf, baseball, and track at Waianae (9th thru 12th); Football, baseball, and club volleyball at Long Beach State
Certifications – IMPACT, VCAP, ACE, Positive Coaching Alliance,   Safe Sport, Catholic Diocese, 1st Aid  CPR  AED  
4 daughters (Stephanie, Jennifer, Traci Ann, and Nalea)
4 Grandkids (Aaralyn, Rayden, Azariah, Emmalyn)
Kathleen Hicks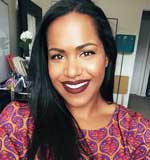 At University of North Carolina at Charlotte Finished with the 14th-most kills in team history (1,037)... Tied for seventh in team history with 113 matches played.
Was an All-Oahu Interscholastic Association Division II second-team selection in 2005
Earned honorable mention accolades from the Honolulu Star Bulletin in volleyball and basketball
Helped her club team finished third in the 17's division at the Las Vegas Invitational and was fifth at the Southern California National Qualifier.
Kalaheo Graduate.
Joby Ramos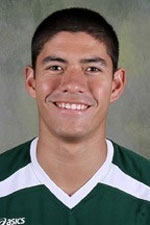 14 years of volleyball experience
Coached LAC 16U 2017
Coached two years at Iolani JV Boys 2016-2017
Coached one year at Kaimuki JV Boys 2015
Coached one year at St Francis JV Girls 2015
Coached three years at A'o a Koa 15U,16U, & 17U 2015-2017
Attended University of Hawai'i at Manoa from 2013-2014 as a starting setter and appeared in the NCAA Playoffs in 2013
Attended University of the Pacific from 2011-2012 playing OH and Libero
Played four years of varsity volleyball at Roosevelt High School
Won three OIA championships
Named to Honolulu Advertiser all-state first team in 2009 and '10, the Honolulu Star-Bulletin Fab 15 from 2008-10, and OIA Red East Player of the Year in 2009 and '10
Played seven years with Kuikahi Volleyball Club
14U National Bronze Medal and 15U National Gold Medal
Tina Rico Smith
Played Club volleyball for Nike Nevada Juniors
Played at the University of Arkansas as part of their inaugural volleyball program, which grew into a top 20 program by junior year (1994-1997)
4 year team captain and starting setter
Career leader in service aces and assists
First team all SEC 1996-1997
First team all South Region 1996-1997
Selected to play on a Nike volleyball tour throughout Europe with Mary Wise (Florida) and John Dunning (Stanford)
Played professionally in Spain
Volunteer assistant coach in charge of setter training while attending Law School at University of Arkansas
Coaching experience at the club, high school, and college levels
Daughter Keira plays with LAC 12U
Currently has a legal consulting business and works with her husband, Kyle, in his law practice 
Malia LuisMateo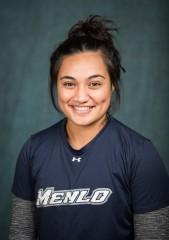 Head Coach for Monsoon 16-2 Team in San Francisco
2016 Women's Volleyball Most Valued Player - Menlo College
2016 Women's Volleyball Best Defensive Player - Menlo College
2016 First runners up in Business Competition- Menlo College
2015 Top 6 Defensive specialist in Golden State Athletic Conference
2015 Graphic Design Award from Saint Francis High School. Awarded for demonstrating the best knowledge and creativity using Photoshop to create graphic designs
2013 Division II Women's Varsity Volleyball state championships in Honolulu, HI
2013-2105 All-tournament First Team in Women's Varsity Volleyball Hawaii High School Athletic Association Division II
2013 Impact Player - Interscholastic League of Honolulu Championship Women DII varsity volleyball game