Upcoming Clinics/Events: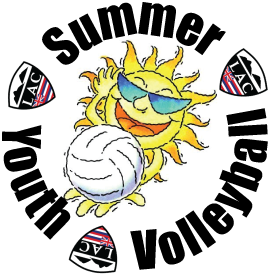 ---
---
LAC is featured on E-Z Up website, one of the largest custom tent manufacturers in the world.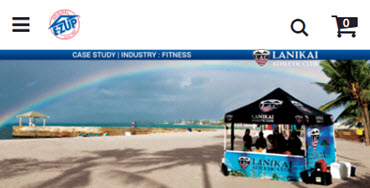 Read the case study...
Sponsors: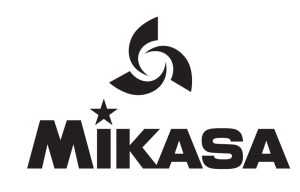 ---
2013 Lanikai Open Recap Video
LAC Online store is open. Shop now!

Welcome to LAC University, a 501(c)(3) non-profit organization, located on the beautiful windward side of O'ahu. Our mission is to enhance volleyball technique and provide quality training through character building while emphasizing personal values through the sport of volleyball. Our goal is to ensure that each player learns dedication, hard work, and self-responsibility as the keys to success on the court and in life.
Our teams have enjoyed tremendous success competing locally and nationally. Heading into our sixth year of existence, our Lanikai Athletic Club teams have proved that they have the heart to compete with the best. We look forward to our continued growth and success in 2019!
2015-2016 Season Teams' Accomplishments
13U (Coach JR & Coach Kylee) Aloha Region, Gold Division Regional Champions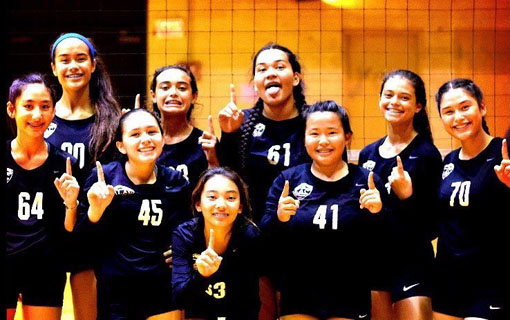 14U (Coach Kea & Coach Elias) CLHI Gold Division Champions, Gold Medal AAU Super Regionals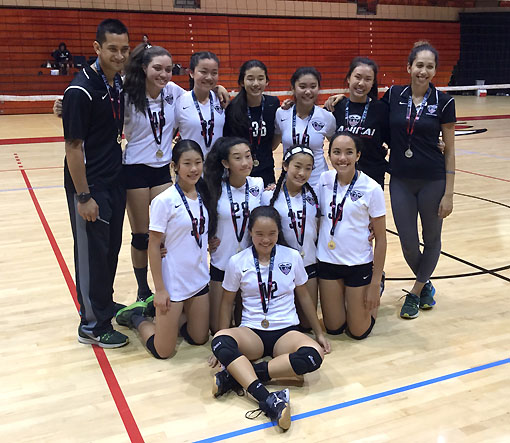 15U (Coach Kent & Coach Harlee) AAU Crystal Bracket Champions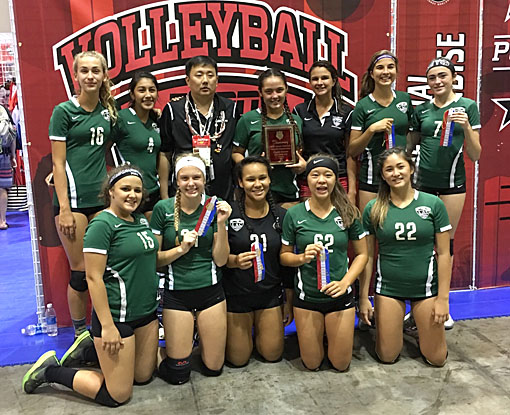 12U (Coach Jas & Coach Dawn) AAU Crystal Division Champions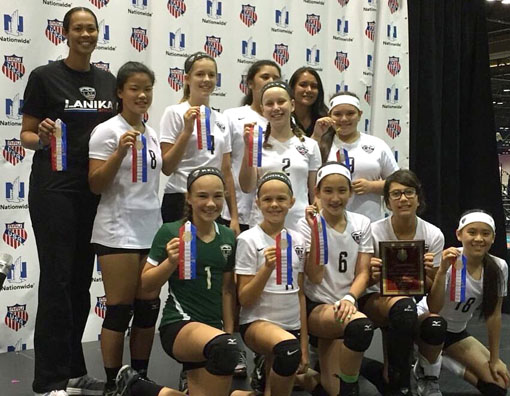 14U (Coach Sivan & Coach Si-Si) Bronze Medal AAU Super Regionals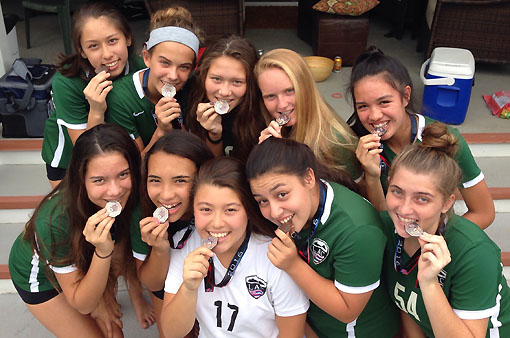 14U (Coach Sue) CLHI Silver Division Champions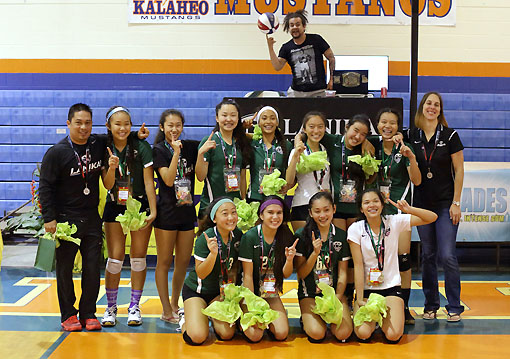 15U (Coach Sonja & Coach Charael) CLHI Bronze Division Champions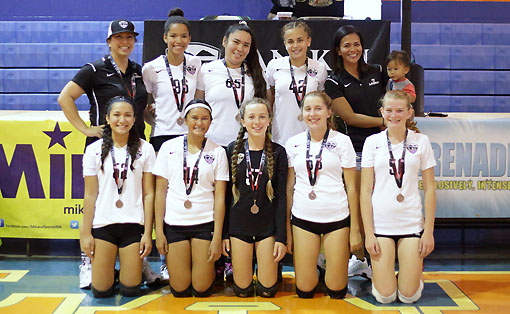 JumpStart (Coach Jas) JSL Champions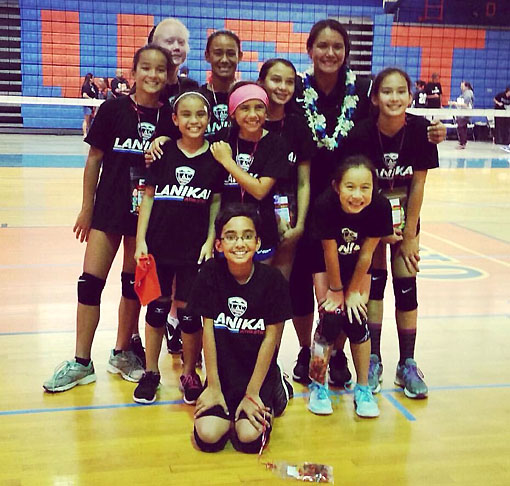 2014-2015 Season Teams' Accomplishments
17 Hawaii - 2nd in Gold (Girls JR Nationals- Coach Pat Ka'awaloa)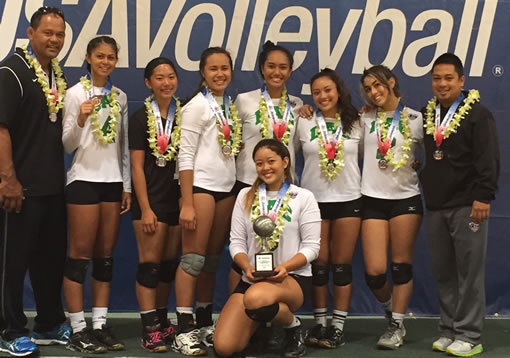 14 Hawaii - Gold, Reno Qualifier (Coach Sonja Samsonas and Coach Harlee Meyers)

13 Green Hawaii - Gold, Reno Qualifier (Coach Ed Chun and Coach Kea Kea)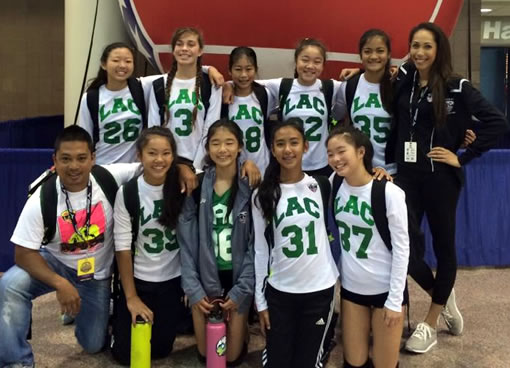 12 Green Hawaii - Gold, Summer Soiree (Coach J.R. Olaso)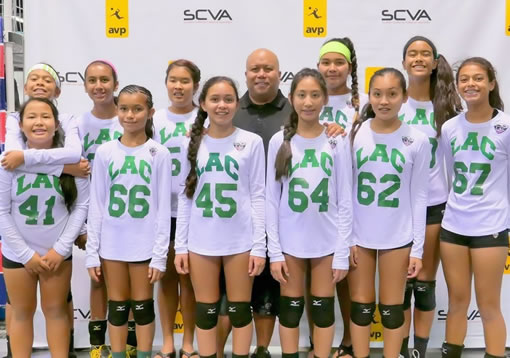 18 Utah - 2nd in Silver, Senior Showcase in Vegas (Coach Brent Rowe and Coach Josh Lui)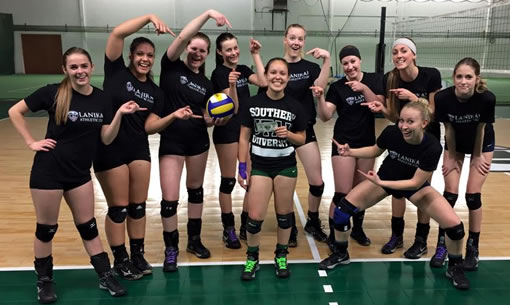 15 Green Utah - AAU West Coast Championship Silver Division Champions (Coach Jill Swaney)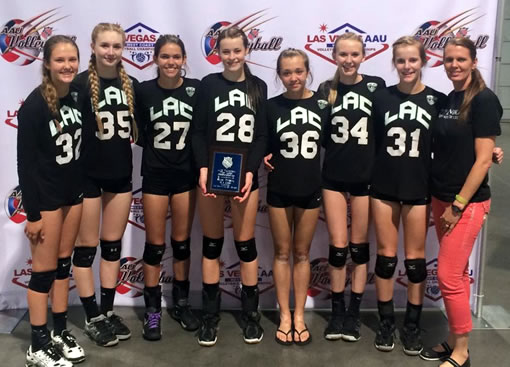 15 Green Hawaii & 15 Green Utah met in their flight with 15 Green Utah winning the flight in Reno Qualifier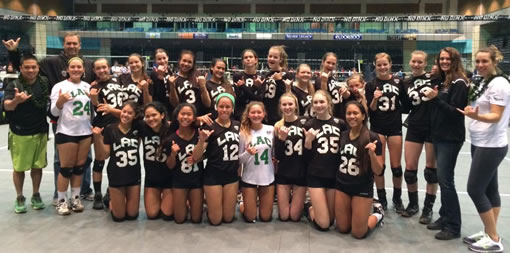 15 Black Utah - Won Silver, Super Regional (Coach James Standley)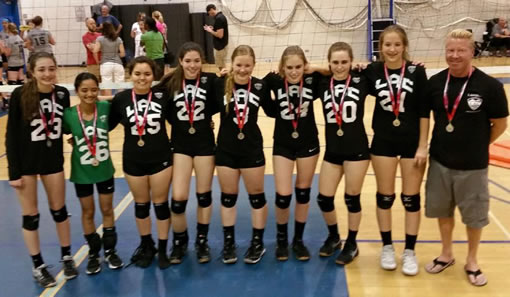 13 Black Hawaii - Silver, Summer Soiree (Coach Sivan Leoni and Coach Jasmine Navarro)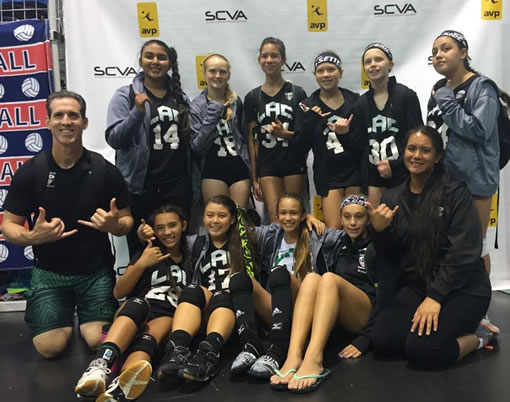 16 Hawaii - Won Flight, Reno Qualifier (Coach Sonja Samsonas and Coach Jessica Simmons)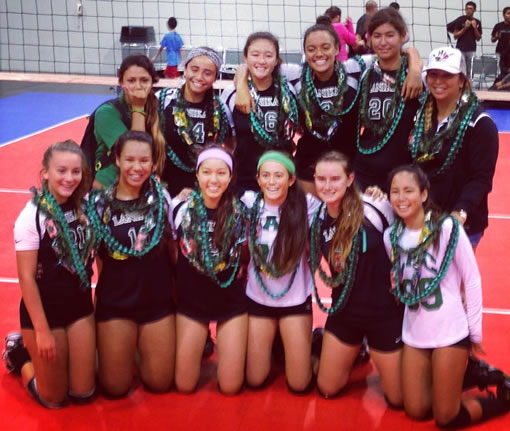 14 Green Utah - Won Flight, Summer Soiree (Coach Donovan Martinez)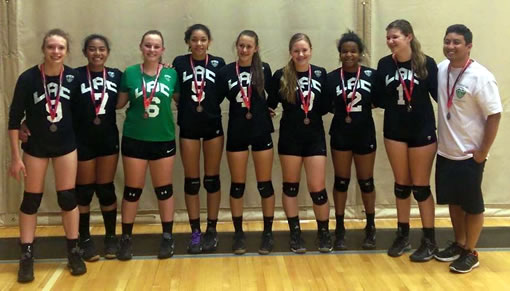 16 Utah - Won Flight, Summer Soiree (Coach Josh Lui)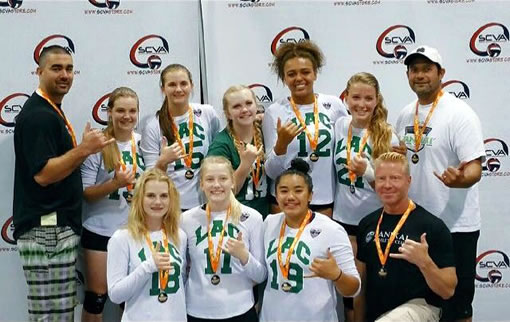 In the news: Star Advertiser, Wednesday 10/22/2014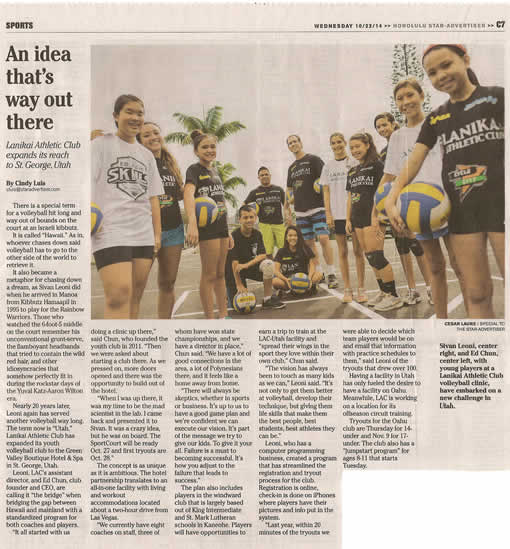 (Click to enlarge)
2013-2014 Season Teams' Accomplishments
14 Black
2014 Far Western Qualifier Silver Champs
13th Place out of 144 teams , in the 2014 Summer Soiree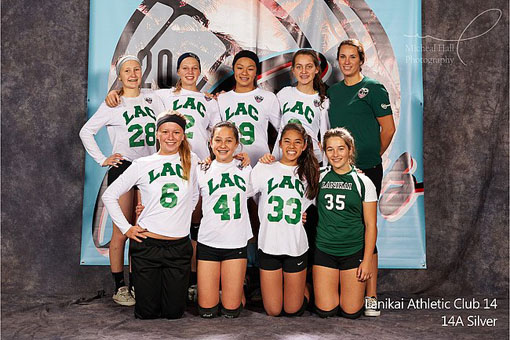 15 Black
2014 Far Western Qualifier Silver Champs
2014 Summer Soiree Silver Champs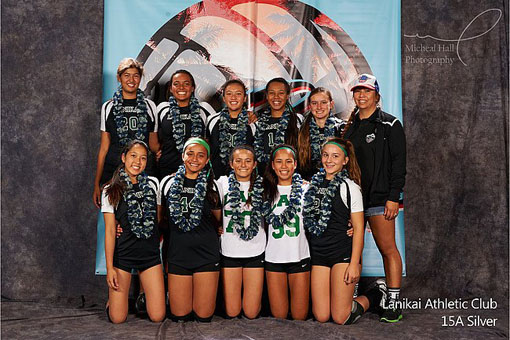 16s
2014 Far Western Qualifier Silver Champs
2014 Summer Soiree Gold Division, Finished 9th out of 81 teams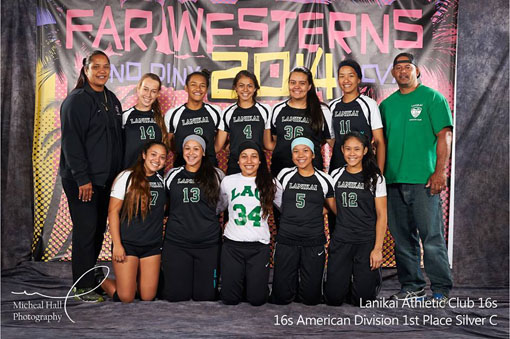 14 Green
2014 Summer Soiree Silver Champs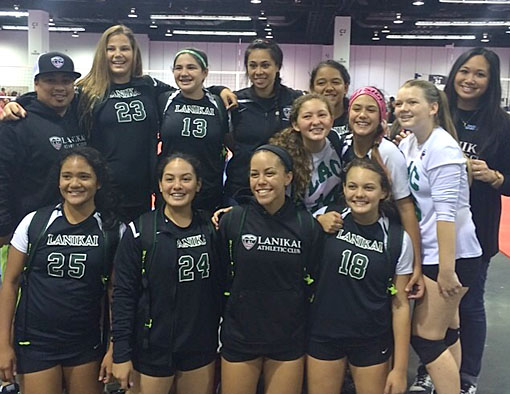 13s
Made it to Gold Bracket 2014 Far Western Qualifier
39th Place finish out of 144 Teams in the 14s Division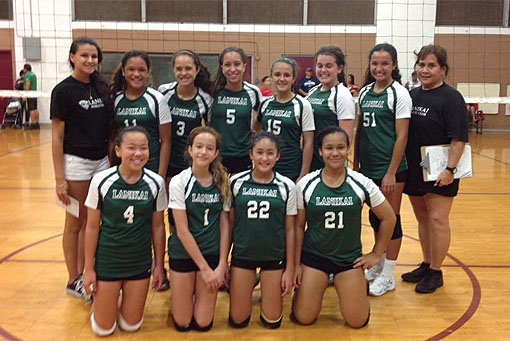 12 Black
2014 Summer Soiree Silver Runner-up. Finished 8th Place out of 49 Teams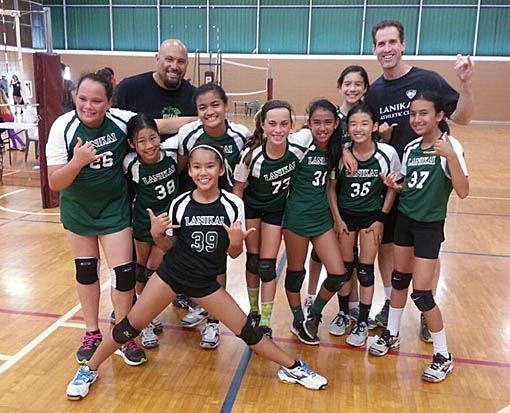 15 Green
Finished 37th out of 64 Teams in the 2014 Summer Soiree - Won 8 out of 11 Matches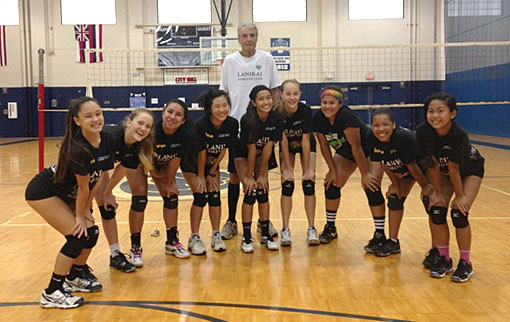 14 White
104 out of 144 Teams 2014 Summer Soiree